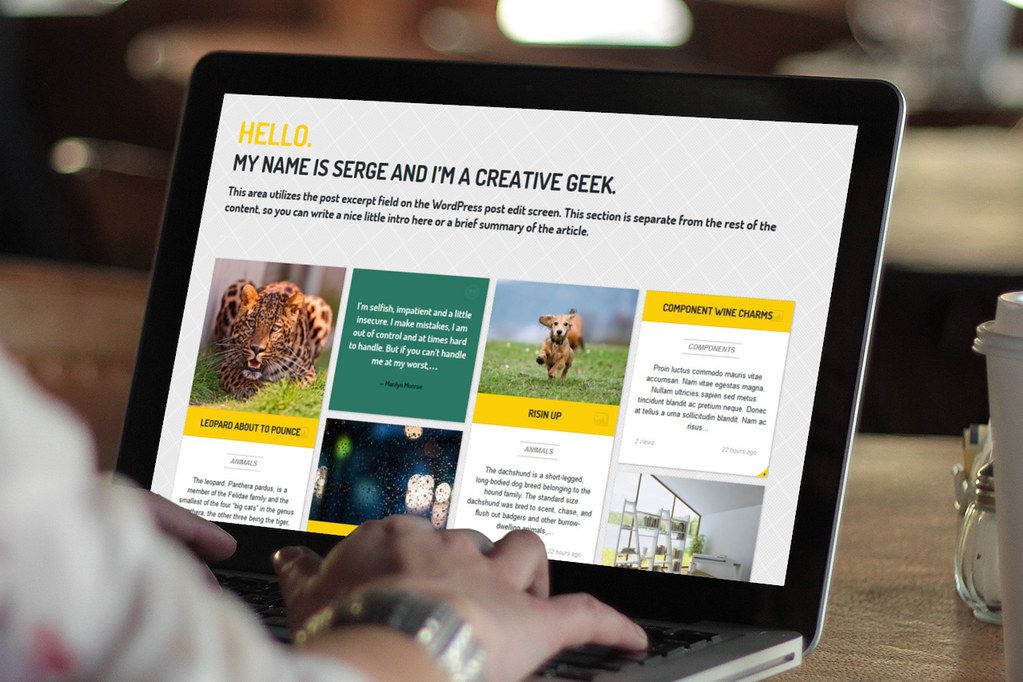 A WordPress theme is a collection of files determining how your website or blog appears to visitors. Depending on the theme, the theme may control everything from the layout of your website to the color of the hyperlinks.
There are thousands of theme options, with varying features and customizations. Most of these themes are free of cost, but there are premium themes, too, and you will have a tough time choosing the right premium theme unless you know what to look for. This article will discuss what factors you should look out for when selecting a premium WordPress theme.
What is the cost?
If you are a small or medium-sized business, the price of the premium theme will be an essential factor. Yet, buying a premium theme might be one of your best investments. If you are confused between two or more premium themes and the cost is more or less the same, list other things you want in your theme and select the theme with most of those features.
Do you like the theme's feel and look?
Once you've locked down on how much money you are willing to spend on your premium theme, you can focus on what makes a theme excellent or bad – the feel and look. The theme you choose should complement your website's content and be easily navigable. If you are not sure what type of theme you should go for, look at the themes your competitors or peers have chosen and go with something similar.
The feel and look of the WordPress theme is probably the most important factor to consider when selecting a theme for your WordPress website
What level of customization does it offer?
Customization makes your website unique and allows you to unlock the potential of your theme. All WordPress themes can be customized, at least to some extent, but a small limit on how many customizations you can do can be frustrating. But it is also true that undertaking too many customizations on the theme can slow down a WordPress website, leading to a sub-par browsing experience. Drag-and-drop page builder plug-ins such as Elementor can make customization easier. Check with your website administrator for more details.
How responsive is it?
A large percentage of the traffic a website receives today comes from the medium of mobile phones. So, it is essential that your website is responsive and looks good on all mediums, so much so that it is not a perk anymore but has become a necessity. The good news is most themes are responsive today, though maybe not to the extent you expect. If there is a demo option, you can test this easily. Your website administrator will know how to do this.
More than 80% of the people who surf the web are doing so through a mobile
Does it offer support for plug-ins?
Plug-ins have become indispensable to getting to most out of WordPress today. Your theme will make do for basic functionality, but if you want to get the most out of your website, plug-ins are a must-have. A good theme will be ready to host all sorts of plug-ins, whether they be for ecommerce functions, search engine optimization, contact forms, and more.
Is it SEO friendly?
The WordPress theme you choose is an essential factor in how optimized your website can become for search engines. This is because the pages that the search engine bots crawl are built on the website theme. If the theme code is messy, the bots will have a tough time crawling your website, dropping your search engine rankings.
Does it offer updates and customer support?
New WordPress themes are always being launched, and your current theme better keeps up with the latest developments in code, features, and security patches, lest you fall behind. Choose a theme from a company that will release frequent updates while also providing customer support to address any questions or problems that may surface. Note that free themes may not be updated regularly (or not updated at all), and there is rarely any customer support involved. This is another reason why you shouldn't use nulled WordPress themes (modified or hacked premium WordPress themes).
Here's a list of websites where you can find good WordPress themes.
You can also search for themes inside the WordPress CMS. Go to Appearance>Themes
Conclusion
Choosing a suitable premium theme for your WordPress website is difficult. If you want to develop a WordPress website and don't know where to start, speak to us, and we will tell you how to go about it. For more information, contact us.