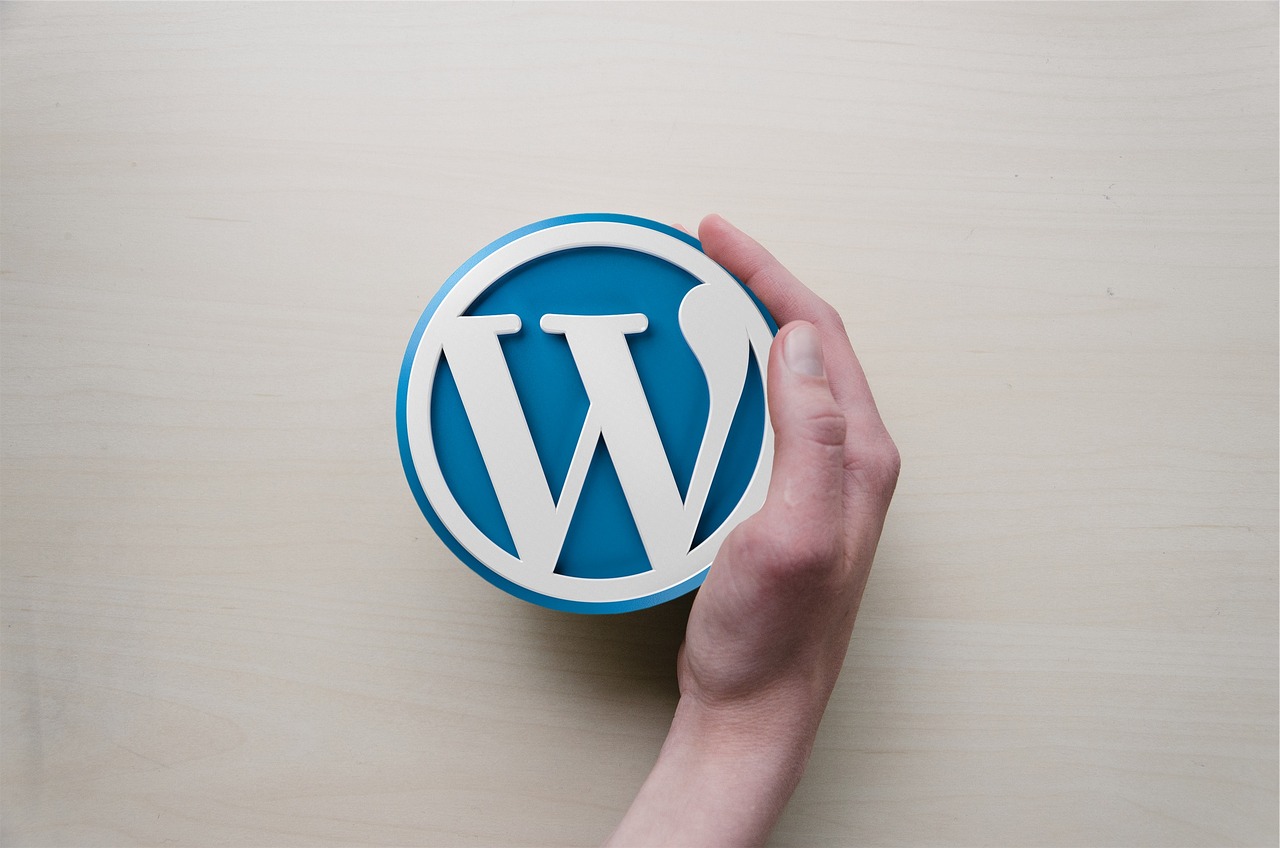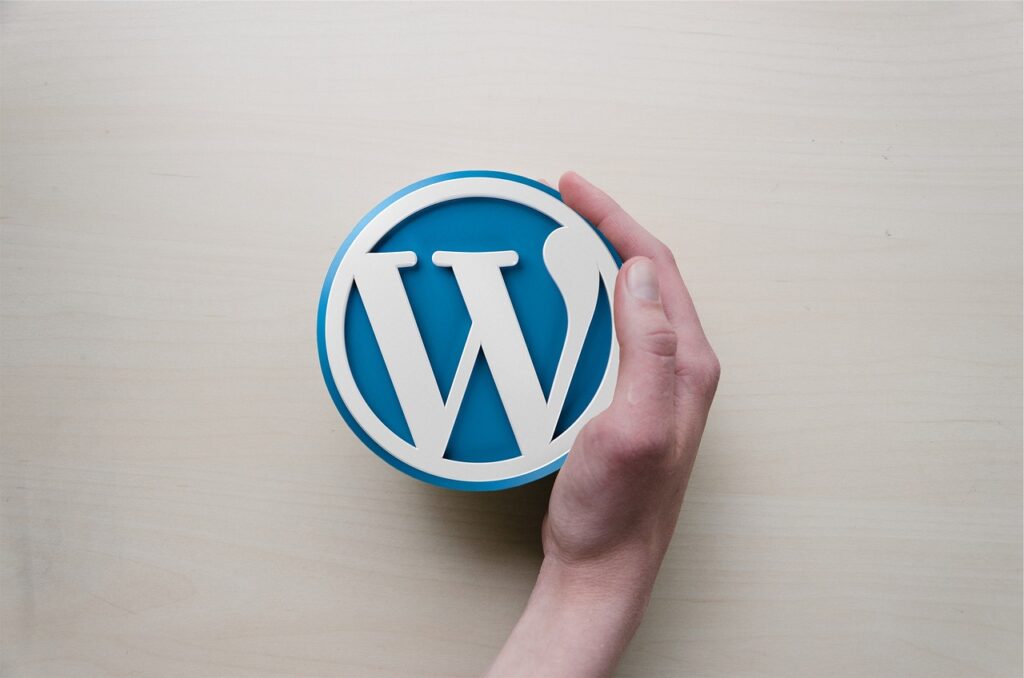 If you are looking to get/build a website for your company, WordPress would be one of the recommendations you would have come across, including for folks who want to revamp their old website(s). What is WordPress, and why is it a good idea to choose WordPress for your website?
WordPress is a content management system or CMS for short. You can use it to build easy-to-manage and intuitive websites, including blogs, ecommerce websites, personal websites, and business websites. To be clear, WordPress doesn't provide hosting services, though some hosts give you the option to build your website on WordPress. Now, let us see why you can use WordPress for your website.
WordPress is reliable
According to W3Techs, 43.2% of all the websites on the internet use WordPress as of 2022. That means 2 out of every 5 websites you see on the internet are made on WordPress. Moreover, WordPress websites are very safe as long as you are not nonchalant about security and are updated about the latest best practices.
2 out of 3 websites you see on the internet today are built on the WordPress CMS
WordPress is SEO-friendly
WordPress is maintained by a highly engaged developer community, who ensure all the latest developments in search engine optimization are brought to the WordPress platform. WordPress websites come with built-in tools that tell you your current status vis-vis SEO. If you are not happy with the in-built tools, you can, of course, choose from a plethora of other SEO plugins from the app shop, some for free and others for a small fee. Here is a list of the most popular SEO plugins for WordPress.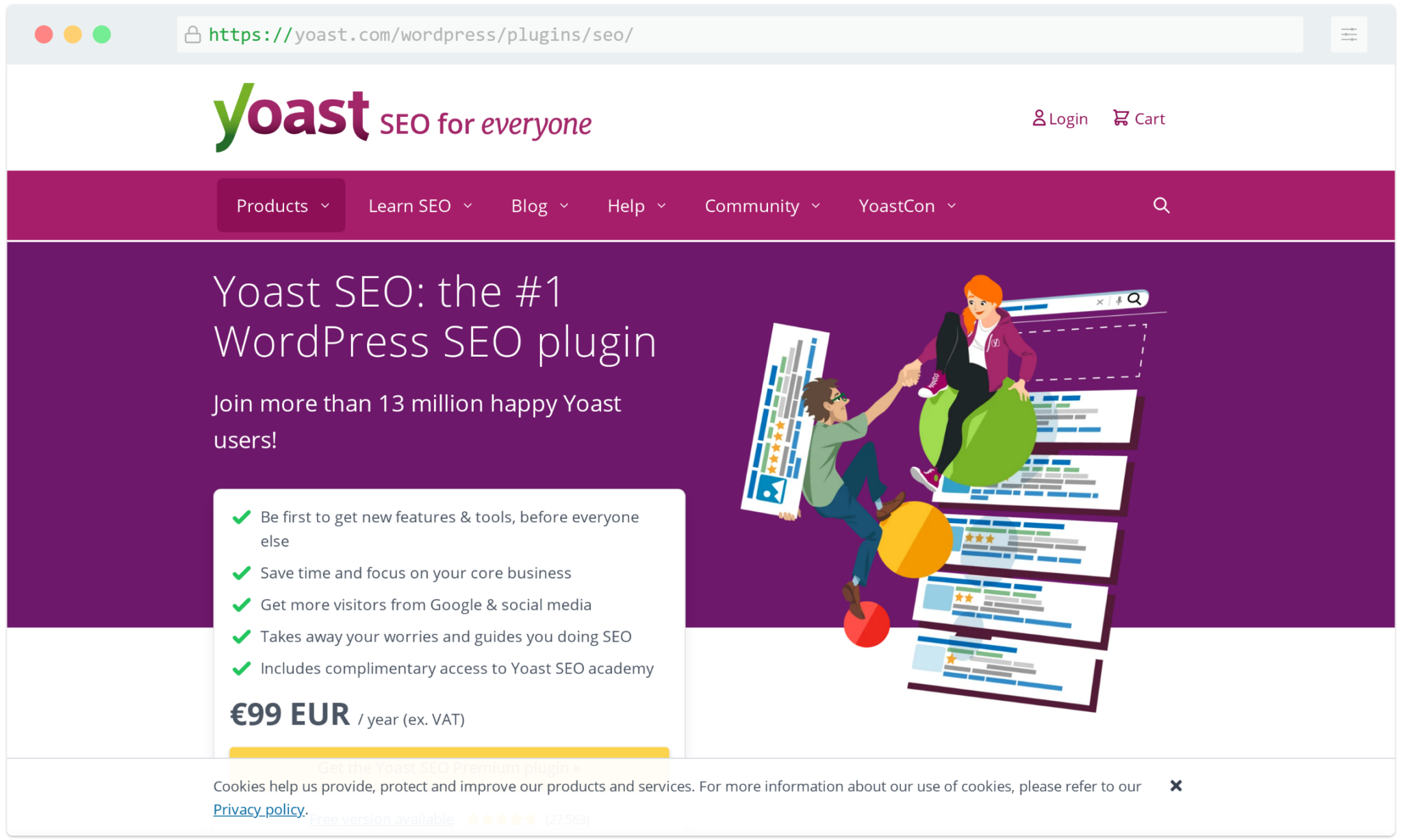 Yoast SEO is a popular WordPress plugin that helps you optimize your website for search engines. It allows you to add meta tags, title tags, and other SEO-related elements to your website. Yoast SEO also provides you with an analysis of your website's SEO, so you can see what improvements you need to make.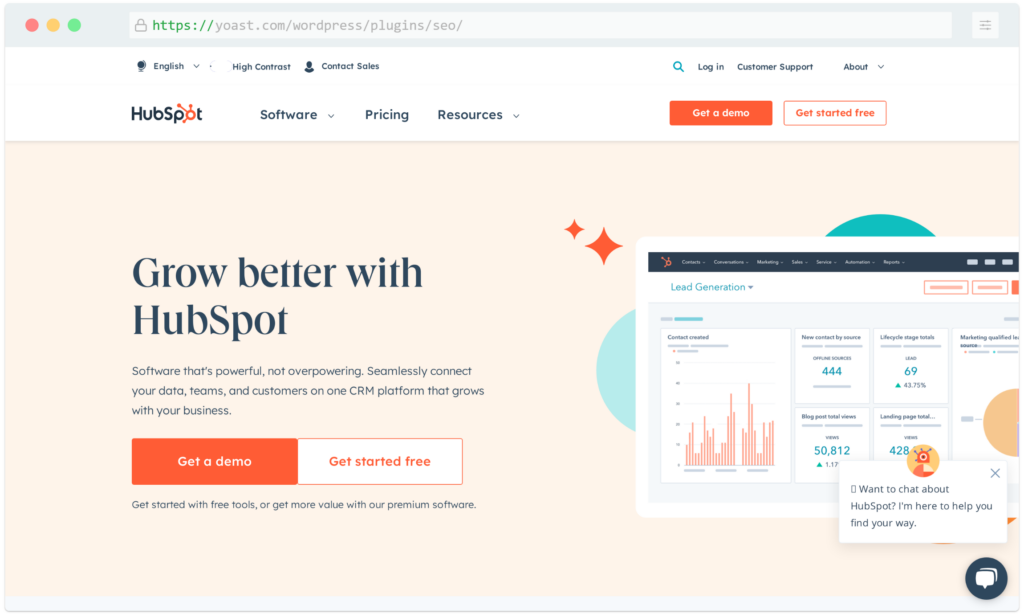 Hubspot is a CRM software company that provides sales, marketing, and customer service software. It was founded in 2006 by Brian Halligan and Dharmesh Shah, and has over 3,500 employees. Hubspot's mission is to "help small businesses grow." Its software is used by over 50,000 customers in over 100 countries.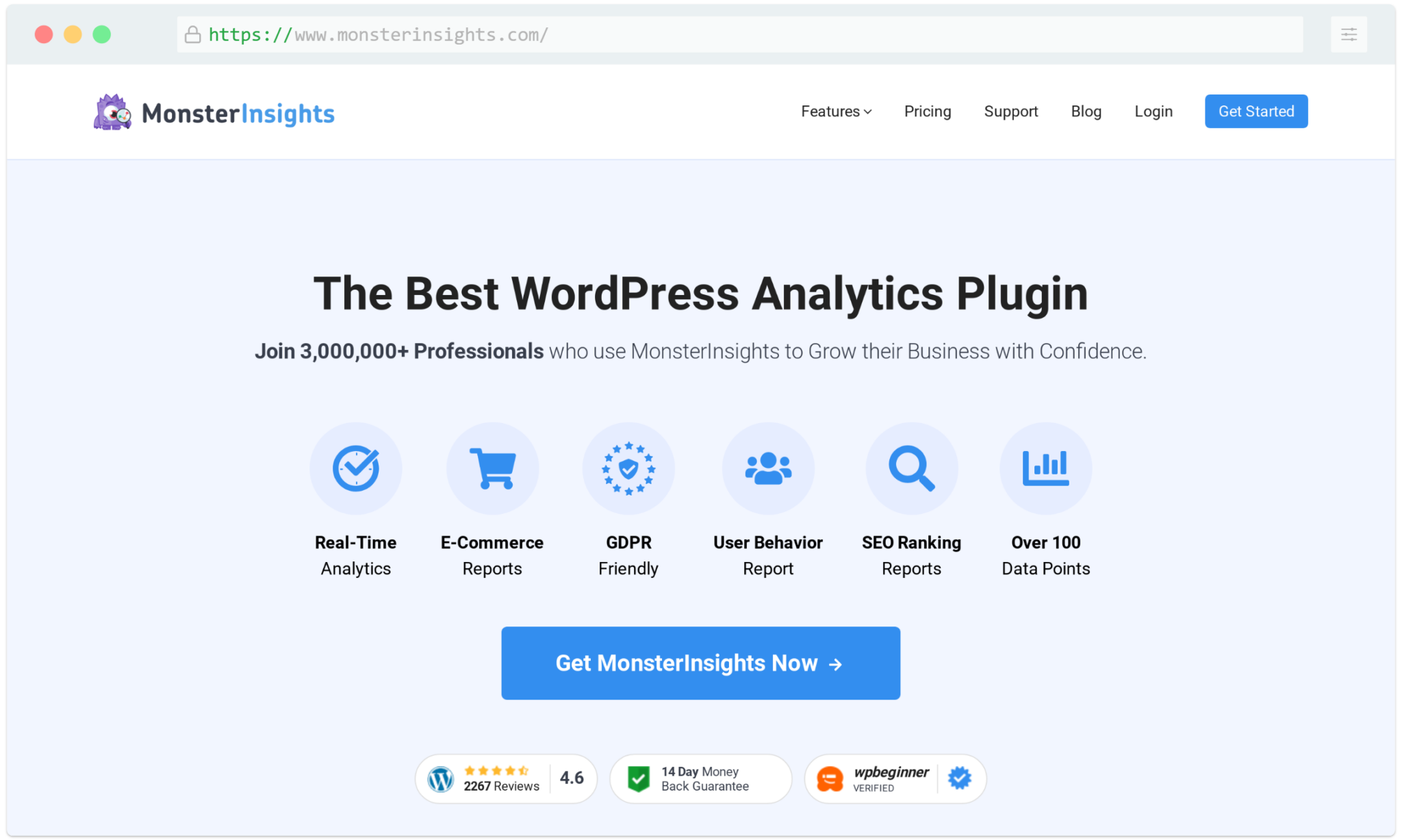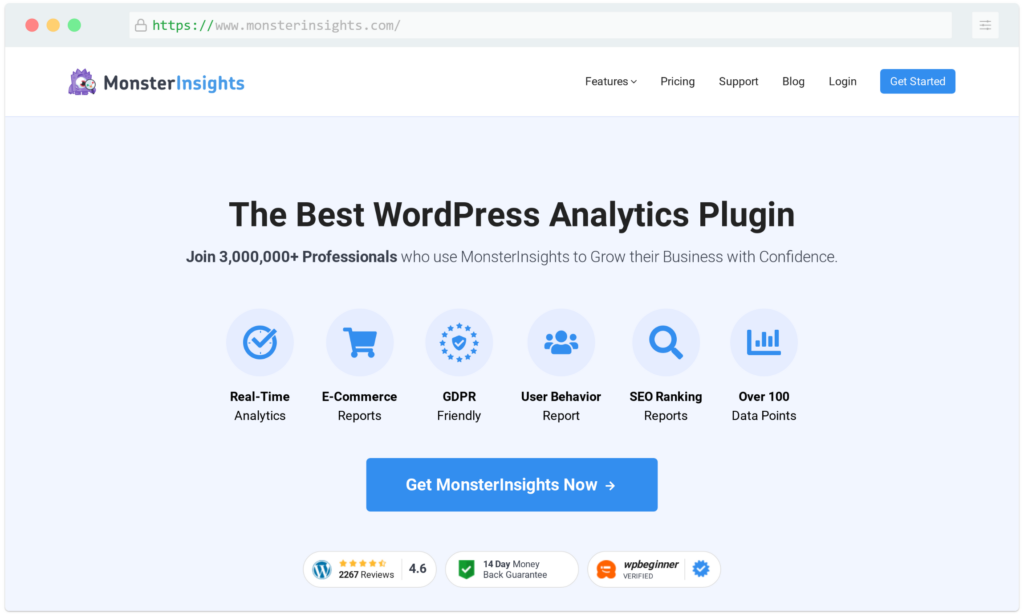 MonsterInsights is a WordPress SEO plugin that allows you to collect and analyze data from your website. With MonsterInsights, you can see how people are finding your website, what they're doing on your website, and where they're coming from. You can also use MonsterInsights to track your ecommerce conversions, affiliate links, and more.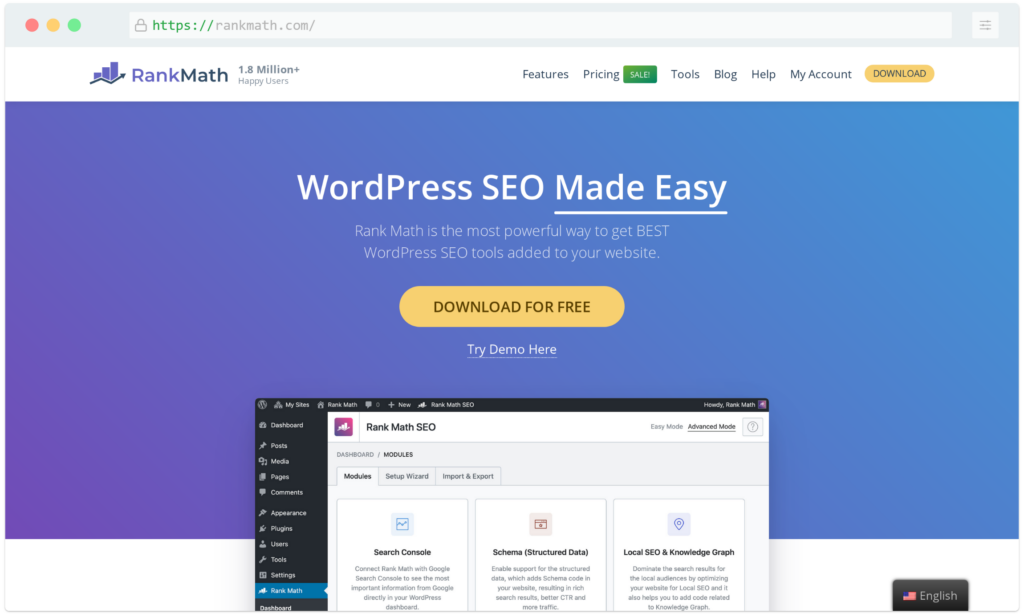 Rank Math SEO is a free SEO plugin for WordPress. It is designed to help you improve your website's SEO and ranking in search engines. With Rank Math, you can easily optimize your website for Google, Bing, and other search engines. It also provides you with an easy way to track your SEO progress and see how your website is performing in search engine rankings.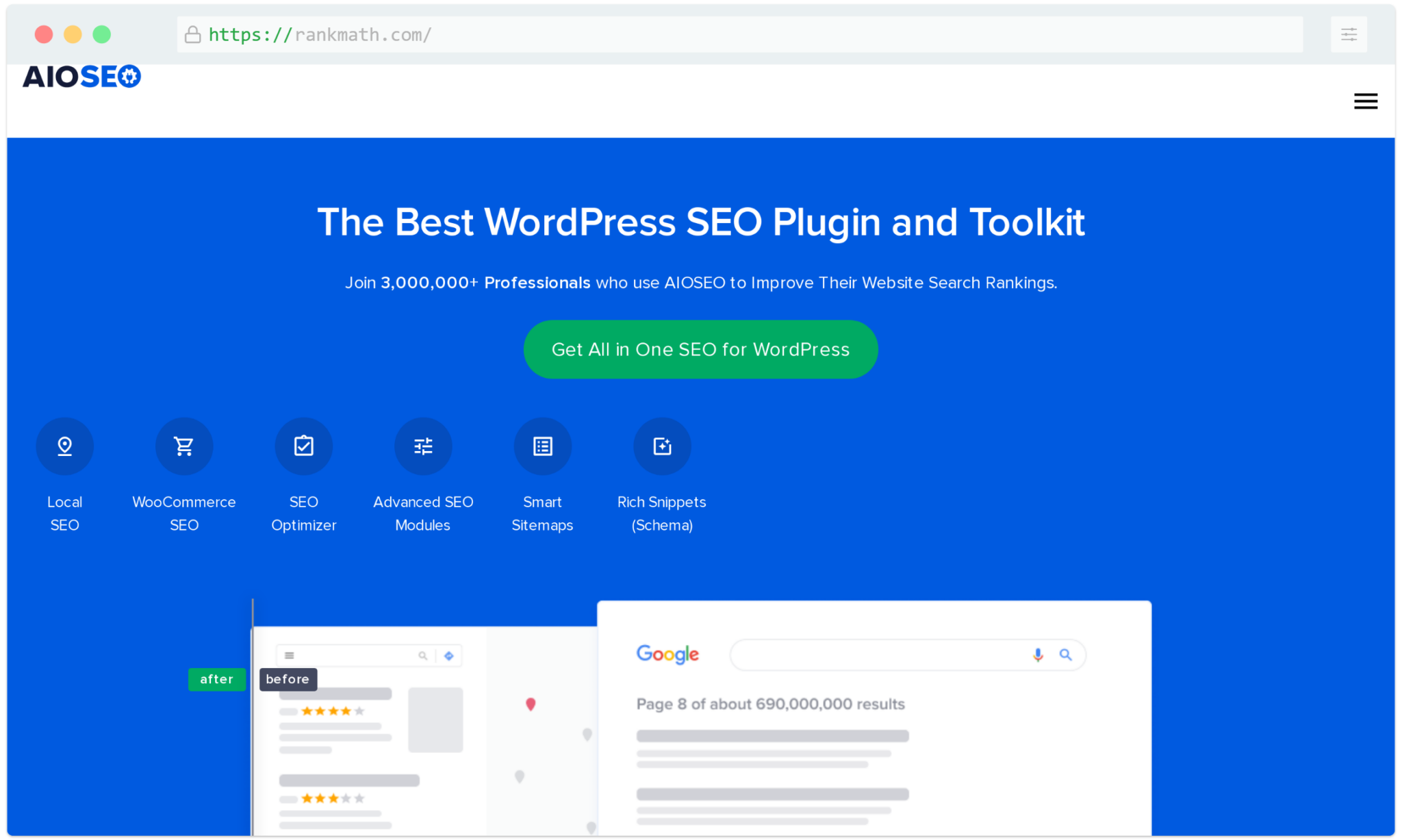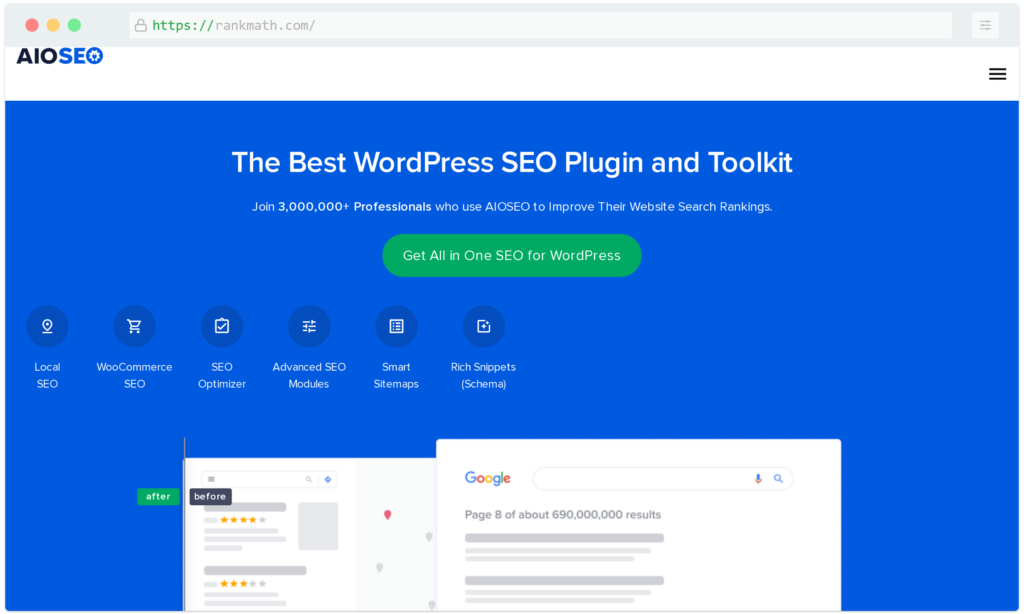 All in One SEO plugin is a popular WordPress plugin that helps you optimize your website for search engines. It allows you to customize your title tags, meta descriptions, and other SEO-related settings. It also includes a built-in XML sitemap generator and support for Google Analytics.
WordPress has terrific support
Since WordPress is so popular, there are numerous tutorials, guides, and resources, including support threads, to address any issue that might crop up when building or maintaining a WordPress website. There is also a WordPress.com support team, and they are also pretty helpful. And if you go for a paid WordPress plan, you get access to 24/7 chat support too, including on weekends if you have an ecommerce or business plan. If you have downloaded WordPress from WordPress.org, you can reach out to other WordPress users on the WordPress.org user forums. Here are the links to access support at WordPress.com and WordPress.org.
The popularity of WordPress also means that a terrific support community has been build around the platform and help is never out of reach.
WordPress is very flexible
WordPress is a very flexible CMS, and it has an answer for any type of website development you want to do, though some experience in WordPress is a must for more complex websites. This flexibility is one of the primary reasons developers recommend WordPress to build websites. WordPress makes their life easy!
WordPress enables simple content creation
The WordPress interface is built to make website development easy for novices and seasoned WordPress grapplers. And once the website is live, content creation is a breeze. Just go to the 'Posts' section of the Dashboard, and you can set up a new blog post in seconds. You can save posts in 'Drafts' or publish them instantly, with an option to edit as and when you want. Here's an overview of how to create content on WordPress.
WordPress is built for speed
The WordPress community realizes that slow websites kill customer interest, so the whole WordPress website API is built for speed. But it doesn't mean that WordPress sacrifices quality for speed. It has equal measures of both. Even if your WordPress website is content-heavy, there are many tools to speed up your website, including hacks discovered by WordPress users over time. One easy way to speed up your WordPress website is by using data caching plugins. Here are some popular data caching plugins for WordPress.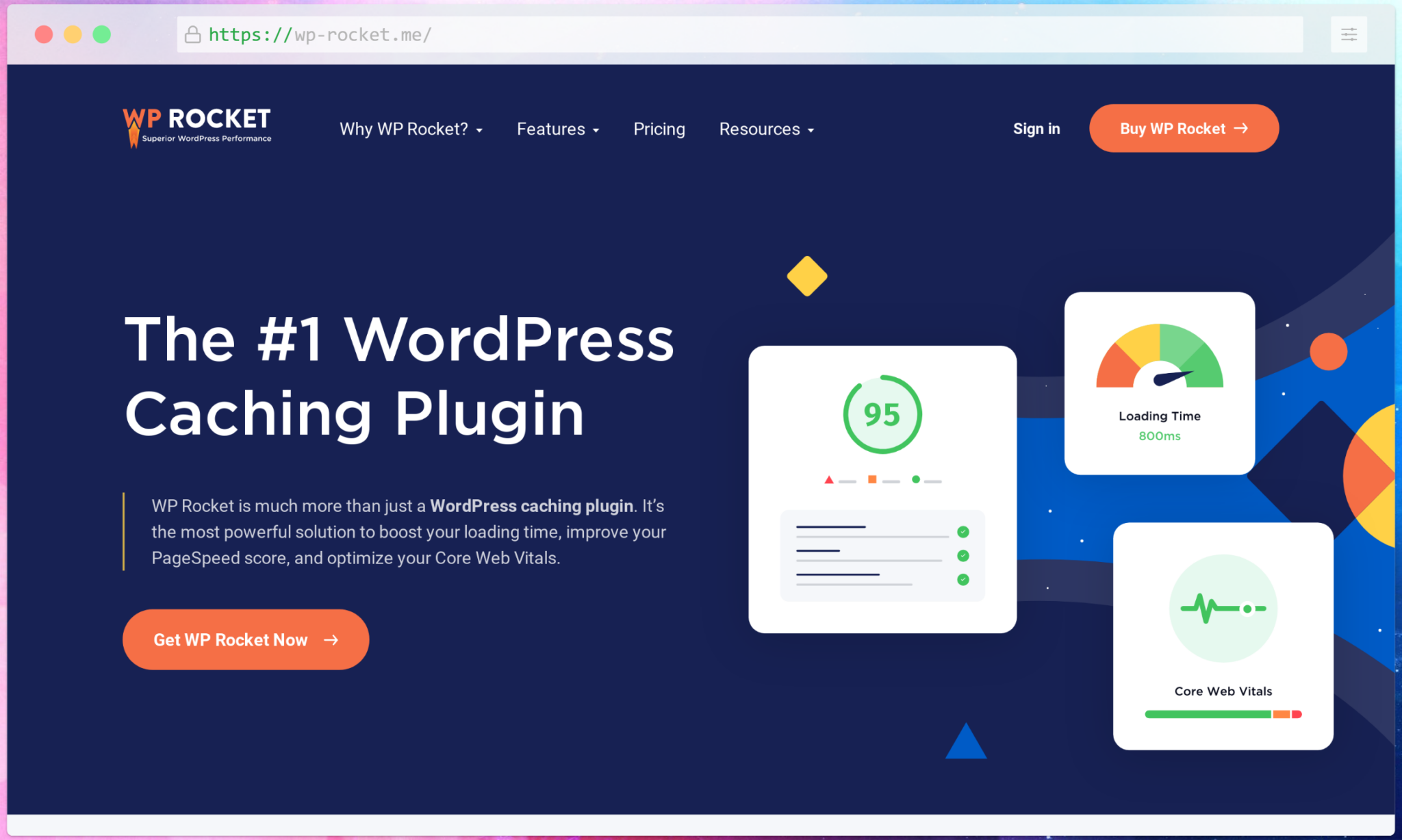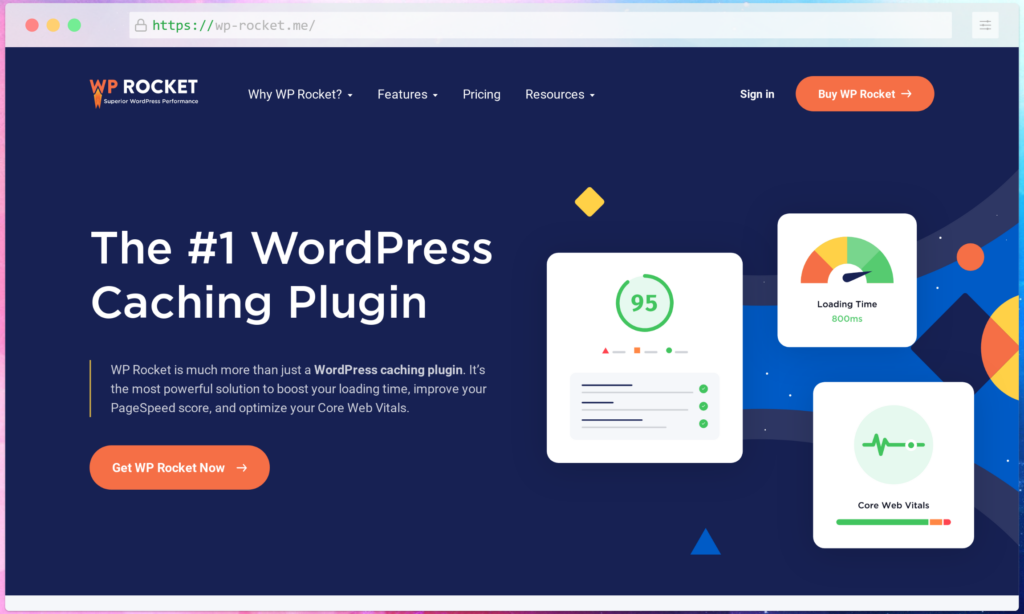 WP Rocket is a caching plugin for WordPress. It speeds up your website by creating cached versions of your pages and posts, and serves these cached versions to your visitors instead of loading the pages from scratch each time they visit. This can result in a significant speed boost for your website.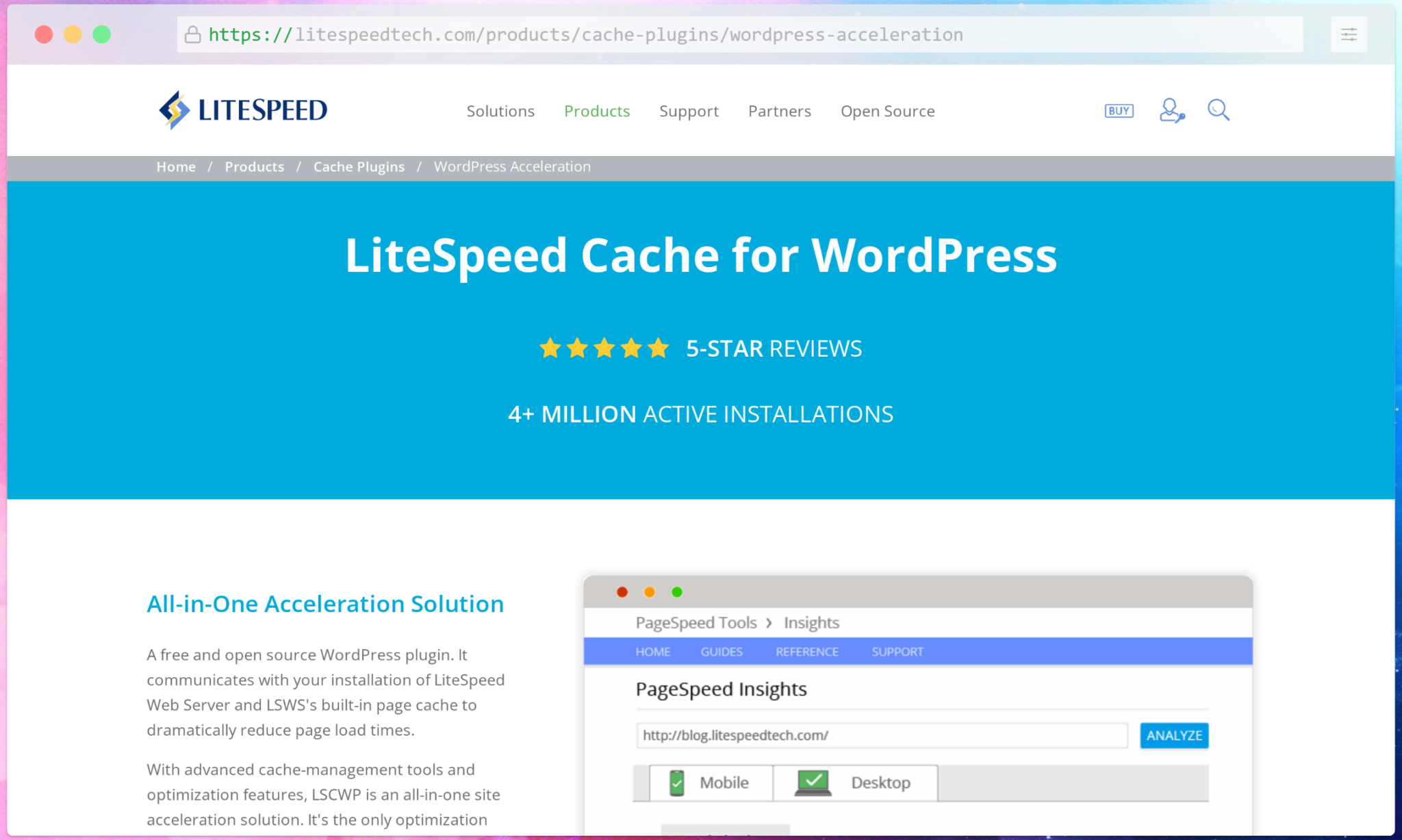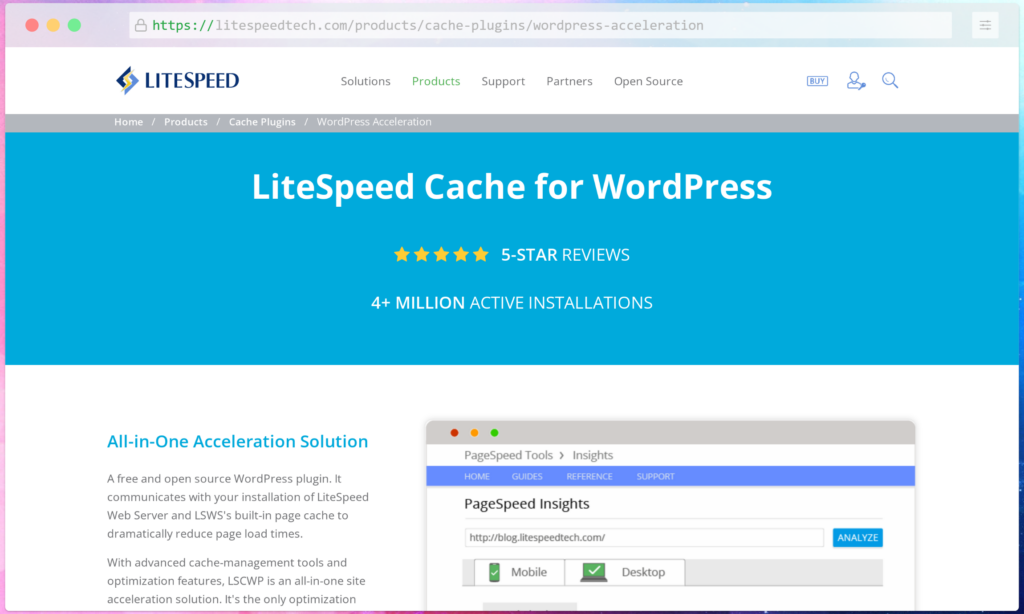 LiteSpeed Cache is a WordPress caching plugin that caches static content, eliminating the need to generate dynamic content on each page load. Static content is stored in memory or on disk, and is served to visitors without the need to process any PHP code. This can result in a significant performance boost for WordPress websites. LiteSpeed Cache is compatible with the majority of WordPress themes and plugins, and is easy to setup and configure.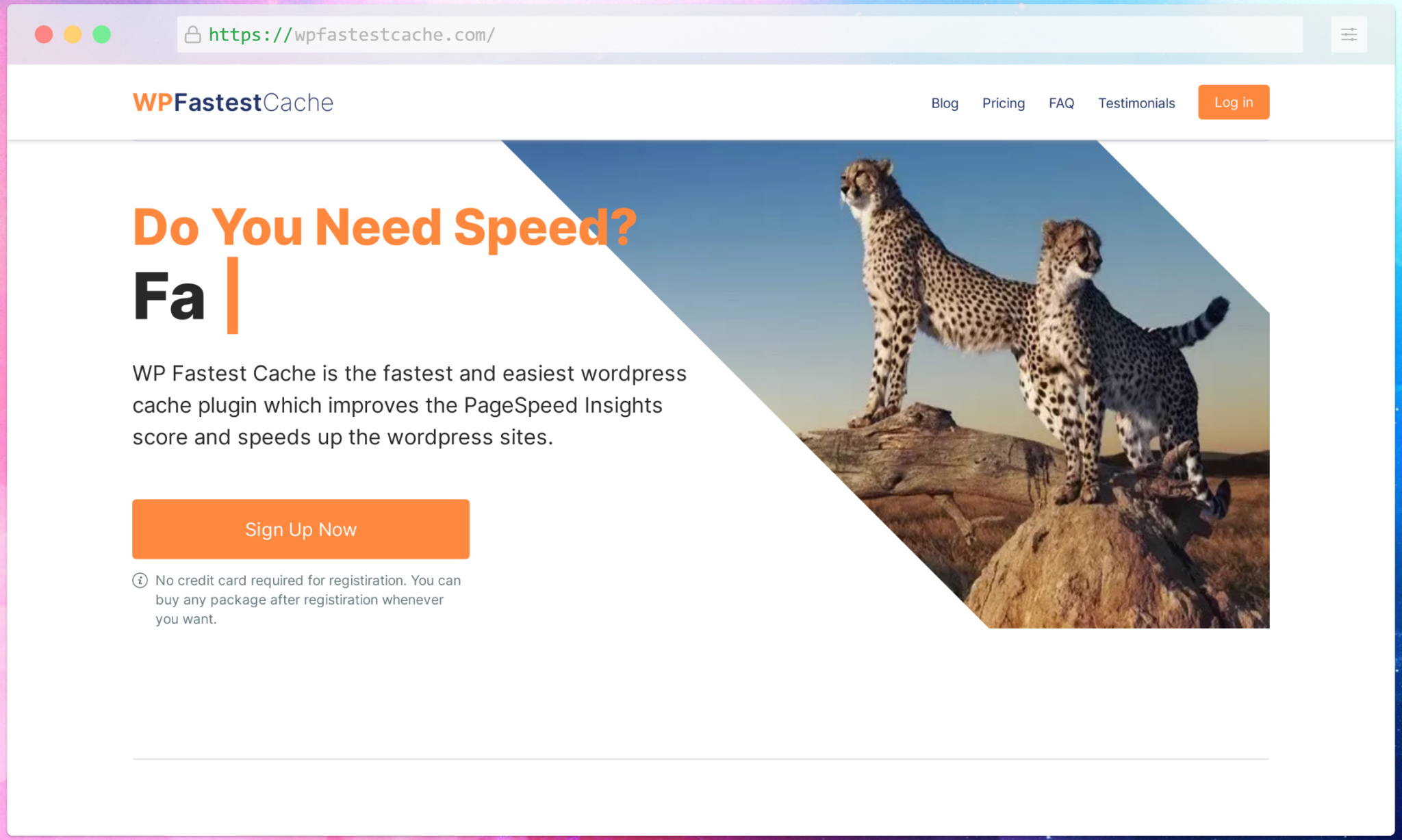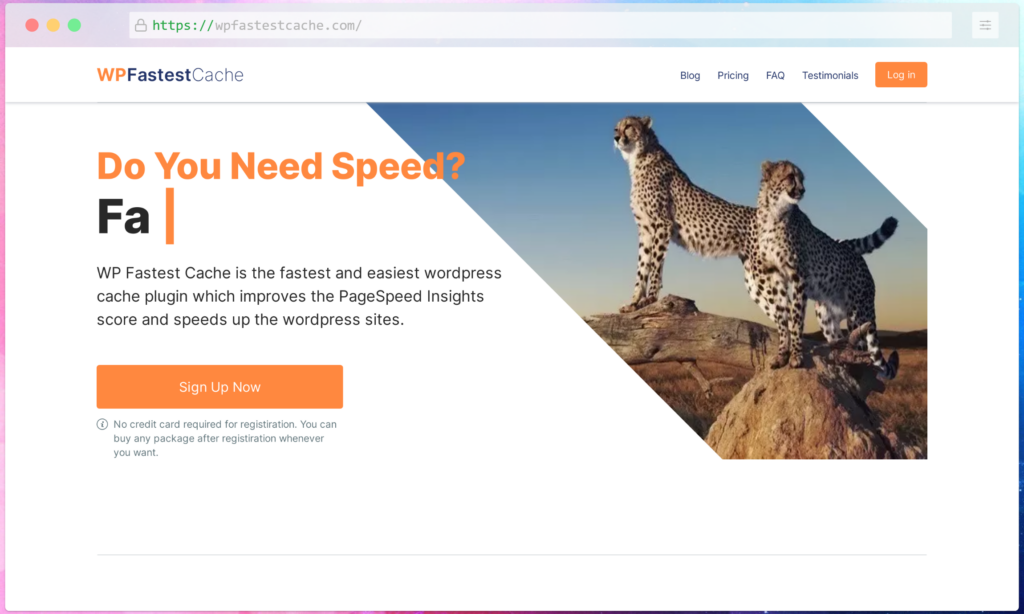 WP Fastest Cache is a caching plugin for WordPress that is designed to improve the performance of your website. It does this by creating a cache of your pages and posts, which can then be served to visitors much faster than if they were to request the page from the WordPress database. Other features include the ability to minify HTML and CSS files and combine and compress JavaScript files.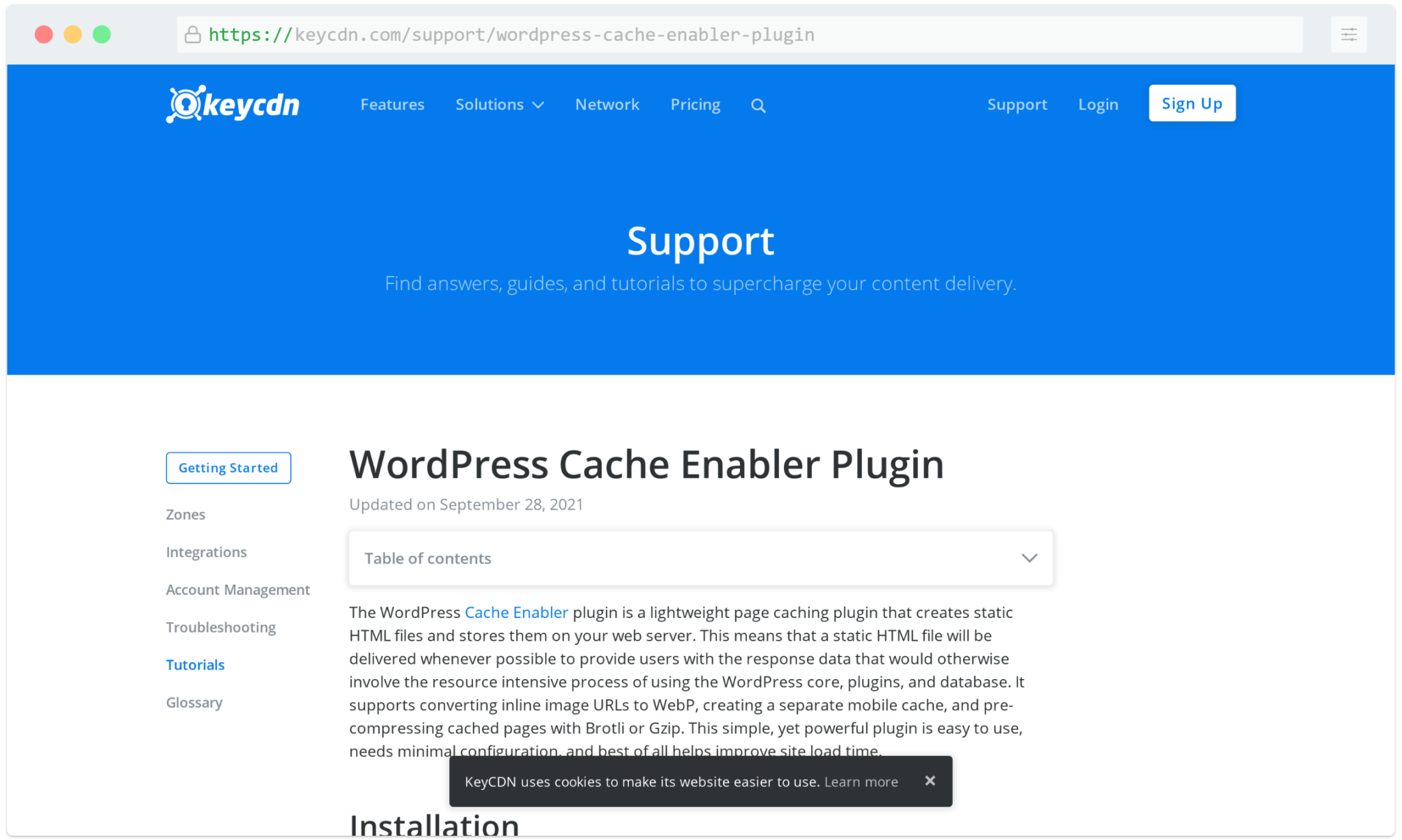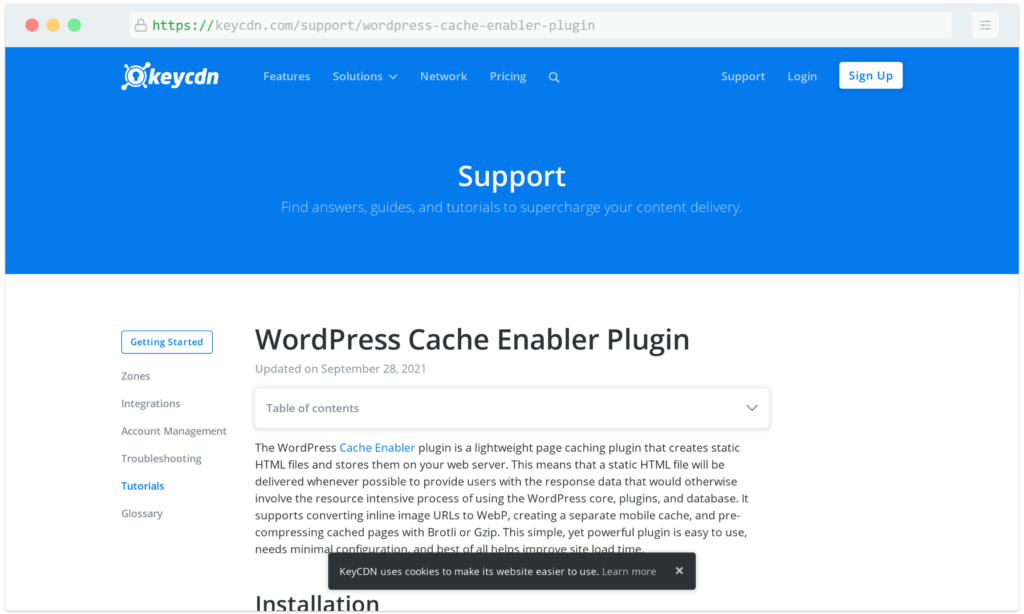 Cache Enabler is a WordPress plugin that makes it easy to implement caching on your website. Cache Enabler creates static HTML files from your dynamic WordPress site and stores them in a cache directory. When a visitor requests a page on your site, the static HTML file is served from the cache, instead of loading the entire WordPress site. This can dramatically improve your site's performance, especially if you have a lot of traffic.
Conclusion
In short, WordPress is one of the most loved and widely used website builders around. WordPress is also multilingual and supports development in more than 160 languages. You can further integrate WordPress with your self-made applications, all popular payment gateways, and email marketing tools. It is so popular that many developers recommend WordPress to their customers. That said, if you are looking to use WordPress for your website, product, or service, do contact us, and we will be happy to speak to you about the possibilities.